Friday December 14, 2018
Lap Time for Pipsqueaks
10:30-11:00am  | 6-18 Months
Storytime Threes & Fours
1:00p-2:00pm | 3+ Years
Both Led by Rachel Izes
Saturday December 15, 2018
FIESTA with Flor Bromley
11am-noon | 3-5 years | Flor Bromley presents stories, music, movement, puppetry, and drama in a new bilingual (English/Spanish) program for young children.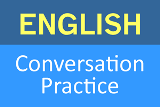 11am-12noon | Adults | Led by Barbara Bethea Have you studied English but want more practice speaking with others? The Library now offers adults an opportunity to practice and improve everyday communication skills in a friendly group.
Draw, partner!
2:00-3:00pm | Ages 9-12 | Directed drawing game for ages 9-12. The clock is ticking…! Who knows what you will draw next? Be ready for anything! Winner gets a prize… everyone has fun!
Katonah Village Library Meeting Room.
DUSTON SPEAR EXHIBITS DELIVERED
5:00pm | Dustin Spear will show four large-scale works from her Delivered series, so titled as the images had been delivered to the artist via the New York Times ( with permission). The show had been reviewed by Arts magazine. These beautifully painted figures are interpretations from the front page images. In the artist's words, "We are consumers of basically everything. Including war, which is delivered daily whether in the papers, or on our myriad screens. These paintings are derived directly from this stream of images, but isolate and elevate their subjects to distinguish them from the overwhelming, numbing background noise…"
The opening reception will be during the December Katonah Art Stroll on December 15 from 5 to 8pm. The exhibition will be on display through February 27.
Katonah Village Art Stroll
5:00-8:00pm | Katonah Ave and surrounding streets in the village | Stroll the streets and enjoy the later evening to shop, meet with friends and enjoy the galleries.
Monday December 17, 2018
Baby Lap Time
11:00am | | Infants & babies up to 18 months | An event every week that begins at 11:00am on Monday, repeating until January 7, 2019
Baby Lap Time combines stories, songs and finger plays for infants and babies up to age 18 months with parent/caregiver. It takes place on a weekly basis and is led by a professional musician/educator. 914 232 3508
Preschool Storytime with Craft

4:30-5:00pm | Ages 3-5 years | This program is for children ages 3–5 years, includes stories, songs, and a take-home craft, and takes place weekly. Drop in!    914 232 3508
Explore Creative Writing
4:30 | Ages 8 to 11 | Do you like to write? Do you have fun creating with words? Come and write for FUN! No pressure, no testing, no stress. Just relax and write! This program is drop in led by JJHS student Steph Folger.
Sit and Knit Recurring Event (See all)
6:00pm | Adults | Come and enjoy creative company. All levels are welcome!
914 232 3508
Tuesday December 18, 2018
Chair Yoga  – Recurring event (See all)
1:00 pm | Adults | Join Toni Russo for Chair Yoga, one of the gentlest forms of yoga available. This approach uses the support and safety of a chair to adapt yoga positions. Emphasis will be on breathing, balance, and finding your own pace. All ages and beginners welcome. Free of charge. Classes will be held in the accessible lower level Garden Room.
Lego's with Zach and Bella
4:00pm| Recurring Event | (See all)  Join our local Lego expert Zach for a Lego Free build. All ages are welcome.
Lap Time for Pipsqueaks
10:30-11:00am  | 6-18 Months
Storytime Threes & Fours
1:00p-2:00pm | 3+ Years
Both Led by Rachel Izes
Drop in for Story Times. Please join our mailing list to receive program offerings and schedule changes.
2:00 pm – 2:30 pm | Pre-schoolers |Storytime for preschoolers with adult. No registration required. Different theme each week.
Wednesday December 19, 2018
Mother Goose Time
11:00am  | Mother Goose Time introduces children ages 18 months–36 months with parent/caregiver to stories, songs, finger plays, and movement activities. This program is led by a professional musician/educator. This is a drop in program.
Open Bridge      Recurring Event (See all)
1:00p-2:30pm  | Adults  | Instructor Shirley Kessel will teach at the Advanced Beginner/Intermediate level, but those who just need a refresher or practice will enjoy it too! The classes will be held in the Meeting Room on the accessible lower level. On the other Wednesdays, an informal Open Bridge is played. This program is free and open to everyone.
READING WITH TOBIE AND KAREN
4:00 pm  | Elementary School grade K and up  | Drop in program Wednesdays to practice your reading with Tobie, who joins us from the Good Dog Foundation with his handler, Karen. For elementary school students, kindergarten and up. First come, first served. Children must be accompanied by an adult.Recurring Event (See all)
Book Discussion Group: This Side of Paradise
8:00pm-9:30pm | Adults | F. Scott Fitzgerald's romantic and witty first novel, was written when the author was only twenty-three years old. This semi-autobiographical story of the handsome, indulged, and idealistic Princeton student Amory Blaine received critical raves and catapulted Fitzgerald to instant fame. A classic of the Jazz Age, This Side of Paradise captures the rhythms and romance of Fitzgerald's youth and offers a poignant portrait of the "Lost Generation."
Little Folks & Friends Storytime

10:30am-11:30am | 18 Months-3 Years | Led by Rachel Izes
Drop in for Story Times. Please join our mailing list to receive program offerings and schedule changes.
SciFi Book Club
7:00-8:00pm |  Adult | Hosted by Gerardo Mendez, we are discussing The Fifth Season by N.K. Jemisin. Adults meet monthly to explore Science Fiction including classic, crossover, and fantasy. Please join us!
Adult Knitting  |
10/24, 11/7, 11/28, 12/5, 12/19
1:30PM-3:30PM | Adults  | Classes are for all abilities. Everyone works at their own level.
NEW MEMBERS/BEGINNERS WELCOME. Initial supplies provided for beginners. Call to register: 234 3570
Knitwits Fall 2018
Begins on 10.24 | 11.7,28 | 12.5,19
3:30pm – 4:30 pm | Grades 4 and up | Classes are for all abilities. Everyone works at their own level. NEW MEMBERS/BEGINNERS WELCOME. Initial supplies provided for beginners.Call the Library to register. Flyer
Weekly Tech Help
3:30-5:00pm | Free weekly Technology help will be available. Library Reading Room. No appointment is necessary.  234-3570
Thursday December 20, 2018
11:15 am – 11:45 am | Preschoolers | Storytime for preschoolers with adult. No registration required. Different theme each week.  November Themes   
GreatCourses: World's Greatest Geological Wonders
10am | Adults | Recurring Event (See all) | Explore the most dramatic and fascinating structures that nature has created. Three distinct locations will be examined each Thursday session. The Great Courses program is curated and facilitated by Harry Stanton.
4:00 | High School & Middle School only please | Recurring Event (See all) | Ukulele lovers unite! Bring your own or borrow one of ours. All ability levels welcome.
Questions? 232-3508 ext 6. or mrobin@wlsmail.org
Friday December 21, 2018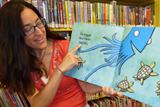 Lap Time for Pipsqueaks
10:30-11:00am  | 6-18 Months
MORE EVENTS
We welcome you to experience "the standards of Lincoln Center in the heart of Bedford."
Bedford Chamber Concerts presents great music of the baroque, classical and romantic eras, spiced occasionally with music of the twentieth century or new music composed by our Music Director, Anthony Newman.
Clive Davis Arts Center
633 Old Post Road, Bedford NY
914 234 6704
The unique character of Bedford Village is largely a result of the Historical Society's preservation efforts since its founding in 1916. We maintain ten historic properties around the Village Green, operate museums at the 1787 Court House and 1829 School House, and offer a variety of educational programs and events. Please visit and return often to share in Bedford's distinct history and timeless charm.  Read More >
Field Goods
4:15-7:30 pm. Enjoy an order of fresh produce delivered to the library each week. Produce is delivered on Tuesday afternoons.
Click here for more details
Field Goods
3:30 pm – 6:00 pm. Enjoy an order of fresh produce delivered to the library each week. Produce is delivered on Tuesday afternoons. Click here for more details
Caramoor Center for Music and the Arts is a destination for exceptional music, captivating programs, spectacular gardens and grounds, and wonderful moments with friends and family. It enriches the lives of its audiences through innovative and diverse musical performances of the highest quality. Its mission also includes mentoring young professional musicians and providing educational programs for young children centered around music.
Audiences are invited to explore the lush grounds, tour the historic Rosen House, enjoy a pre-concert picnic, and discover beautiful music in the relaxed settings of the Venetian Theater, Spanish Courtyard, Music Room of the Rosen House, and the magnificent gardens.
The story of Caramoor, the Rosens, Lucie's Theremin, the Art Collections and our History is rich and diverse.
Caramoor looks to a distinguished and passionate Board of Trustees, Advisory Council, Staff, and Artistic Directors to protect the legacy and nurture growth so Caramoor continues to thrive as a vibrant cultural resource and source of inspiration for all.
Caramoor is listed on the National Register of Historic Places, and is a not-for-profit organization.
EMS Classes
KBHVAC regularly hosts continuing medical education classes for EMS providers. We offer public First Aid and CPR classes by request, and we are often available to provide stand-by services at community sporting events and gatherings. Please contact us to learn more
Museum Passes at the Libraries

Museum passes are available to adult Town of Bedford library cardholders in good standing (fines less than $10). The Town of Bedford includes the Katonah Village Library, Bedford Village Library and Bedford Hills Free Library.
Only one pass per family may be borrowed at a time. The maximum loan period for passes is 3 days: one day to check out the pass, one day to visit the museum and one day to return the pass.
Passes may not be renewed.
A fee of $10.00 will be charged each day that the pass is late. Passes must be returned in person to the circulation desk during library hours. Passes may not be returned in the book drop. There will be a fine of $5 for passes left in the book drop.
Passes may be reserved up to two weeks in advance. To reserve or for more information, please phone the library.
Bedford Hills Free Library 914 666 6472
Bedford Village Free Library   914 234 3570
Katonah Village Library  914 232 3508
WESTCHESTER LAND TRUST
To discuss volunteer opportunities at Westchester Land Trust, please contact us! Send us an email here or call us at 914-234-6992, ext. 21 Click here to fill out our volunteer questionnaire!
Saturdays 10- 2:00m | Breads & Baked Goods, Fresh Vegetables, Seafood, Jewelry and more.
2 Depot Plaza, Bedford Hills
While at the Homestead, farm market shoppers can also enjoy a walk, sight see and explore flower, herb and vegetable gardens or picnic on the historic grounds of John Jay Homestead.
From movie nights, to food trucks, live music and dancing under the stars, there is always something fun and educational going on at the Homestead!
View our full schedule of events through October 2018.
Some events require advanced registration.
Play Days @ Jay
12:00 pm – 2:00 pm. | All ages | Through Oct 26, 2018 | 400 Jay Street Katonah.
Pack a picnic and spend the afternoon at the Homestead; explore our 6 Discovery Centers and visit our chickens. Education staff will lead a short hands-on activity at 1:00pm.
This tour is offered at 2pm, Wednesday – Saturday (Thursday – Saturday beginning October 15th)

We are excited to announce that beginning August 1st our 2pm tour will always be a thematic tour. On Wednesday through Saturday (Thursday through Saturday beginning October 15th) we will be exploring historical topics relevant to John Jay, his family, and Jay's relationships with other Founders. On Sundays through October 15th the thematic tour will be an in-depth look at objects from our collections. Standard house tours will be available at 1pm, 3pm, and 4pm (through October 15th). Check our calendar of events for more information.
134 Jay Street – Route 22
Katonah, NY 10536
914 232 9555
Westchester Library System
Movie streaming with Kanopy
The Town of Bedford is pleased to provide this free listing of community events and other offerings in our community. We hope that this service is helpful to our residents, businesses and visitors.

Civic groups, not-for-profit and charitable organizations are welcome to submit announcements for inclusion in the calendar to pcohen@bedfordny.gov. Please submit your announcement by Thursday noon and include your contact information.
Please note that the Town reserves the right to decline submissions promoting commercial, political, religious or private activities. We also are not responsible for inaccurate information, including but not limited to incorrect dates, times, and locations, posted in the calendar. Please refer to the Town's website for official announcements and notices. Thank you!